OPERATION AND MAINTENANCE SERVICES
Global Consulting and Mechanical Services will deliver safe solutions and reliable expertise while reducing your costs so that your staff, projects, and plant run efficiently. You need reliable, relentless service that keeps your facility operating at its optimum levels which will allow you to obtain your maximum revenue. GCMS operates and maintains energy facilities worldwide. We act as a true partner with the asset owners to increase plant reliability, availability, and performance which in turn will reduce the overall operating costs. We customize our solutions to deliver the right combination of services so our clients are able to achieve their financial goals. Our O&M services include plant maintenance, facility management, operations support, operations readiness, start-up and commissioning, and asset performance improvements.
GCMS has the knowledge and experience to O&M the various facilities listed below:
Simple Cycle
Combined Cycle Coal
Geothermal
Wind
Biomass
Solar
Combined Heat and Power (CHP)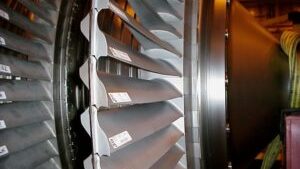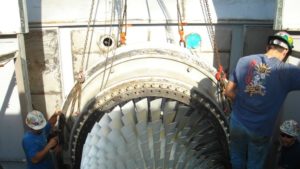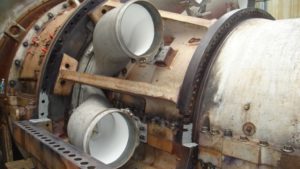 GCMS services Turbomachinery equipment from the majority of the OEMs. We offer services both domestically and internationally while working with companies in the power, petrochemical, refinery, and pipeline industries.
Our "in house" team of highly skilled technical advisors and supervisors have uninterrupted support from our home office engineering group and can support the most basic inspection to the most comprehensive overhauls, our experts have the experience and capabilities that meet and often exceed OEM standard.
THE DETAILED OFFERING OF GCMS's TURBINE SERVICES GROUP:
Combustion, Hot Gas Path, and Major Inspections
A – B and C type inspections
Borescope Inspections
Generator Inspections and Repairs
Gear Box Inspections
Emergency Outages
STEAM TURBINE SERVICES:
Minor and Major Overhauls
Generator Inspections and Repairs
Valve Inspections and Repairs
Gear Box Inspections
Global Consulting and Mechanical Services is a leading plant operation & maintenance service provider with a proven track record.
PREVENTATIVE
Calendar and run-hour scheduled maintenance, based on manufacturer's recommendations and GCMS's experience.
PREDICTIVE
Maintenance performed in response to trend analysis of temperatures, pressures, oil quality, and other key parameters.
CORRECTIVE
Maintenance performed after a piece of equipment has failed.
MANAGEMENT CONSULTING
Repair versus replacement guidance
Service bulletin and engine upgrade guidance
Project management for depot-level work
Technical supervision and guidance during commissioning or plant upgrade
SUPPLY CHAIN MANAGEMENT
Global Consulting and Mechanical Services are able to provide supply chain management services, wherein we will support all of a customer's requirements for a specific complement of parts, at mutually agreed prices for a fixed time period.
Our professional approach provides significant savings to our customers:
Assured supply at known prices
Significant reduction in on-hand inventory
Reduction in carrying costs for inventory
Eliminating transactions and their associated costs
Minimizing freight charges
Fill out the form below or call us at 1-903-639-1212 to learn more.